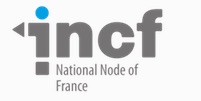 The french node of INCF is organizing a workshop on Data Management and Sharing in Neuroinformatics. See annoucement below. Register and contribute !
Workshop on Data Management and Sharing in Neuroinformatics
http://www.neuroinfo.fr/#!/workshops/geant2019
What?
The management of large and heterogeneous data has become essential for researchers interested in modelling and data analysis in neuroscience. Furthermore, both funder mandates and the requirements of multicentre studies and other collaborations impose a need to share and reuse data produced in humans and animals.
Organised by the INCF French node (International Neuroinformatics Coordinating Facility), the aim of the workshop is to discuss the needs, solutions and resources available to participants for data management and sharing, then to identify the roadblocks to be lifted and to consider solutions.
When?
Tuesday May 21 2019, 9-18h
Where?
Amphitéâtre d'Odontologie, Faculté de médecine, 27 bvd Jean Moulin, 13005 Marseille
Registration / participation
Registration is free. Active participation is encouraged (talk, poster, demo):
Online registration
With sessions dedicated to:
Electrophysiology
Neuroimaging
Bioinformatics for neuroscience
Imaging microscopy
Computer/data science solutions for neuroinformatics
Confirmed speakers:
Frédéric Barthélemy (Juelich Research Center), Olivier Coulon (INT, CNRS-Aix-Marseille Université), Andrew Davison (NeuroPSI, CNRS-Paris Saclay University), Stanley Durrleman (Inria/Institut du Cerveau – Aramis Lab / Centre de Neuroinformatique), Junji Ito (Juelich Research Center), Camille Maumet (Inria, Univ Rennes, CNRS, Inserm), Chris van der Togt (Netherlands Institute for Neuroscience, Amsterdam)